Award-Winning Catering is A Few Clicks Away!
Our award-winning Mediterranean catering brings tastier, healthier options to your table. We make fresh food that is largely gluten-free, dairy-free, soy-free, peanut-free, vegan, and vegetarian friendly. All with BIG flavor. Our specialty hummus (vegan) is made from scratch as is the yogurt-based tzatziki. Our meats seasonings are tender and the greens are fresh. Our garlic sauce is delightful and is made with real (not powdered) garlic.
We serve offices, hospitals, clinics, universities, sports teams and residential events too. Our delivery range is all-over Greater Boston, and parts of New Hampshire and Rhode Island. Post Covid- we offer all-individually wrapped meals, served in eco-friendly, compostable containers. We deliver 7 days a week!
We are built in Boston!
Try us and taste the difference!
The best deals, most customization, and highest flexibility is when you order directly. Each order is carefully curated by our team of managers. You also get points for every order. Collect enough and redeem them for free orders, food, gift cards and more!
Phinix has become the premiere SPORTS and Athletics Caterer in Boston. We specialize in College Level Nutrition, but we also feed high schools, clubs, leagues, and the Pros! We will deliver your food to a gym, pool, field, or a waiting bus. Both Family Style Trays and Individually Wrapped Meals are available. We love and cheer for our Boston-based home teams, yet we welcome out-of-town teams as well! (Just give our kitchen enough lead time to make your meals fresh!)
Join ezCater in supporting our small business! For being an elite small business caterer in town, ezCater awarded us a special link. When you order thru that button, you still get to KEEP ALL your points, rewards, and benefits, and ezCater will REDUCE their fees to support our small business!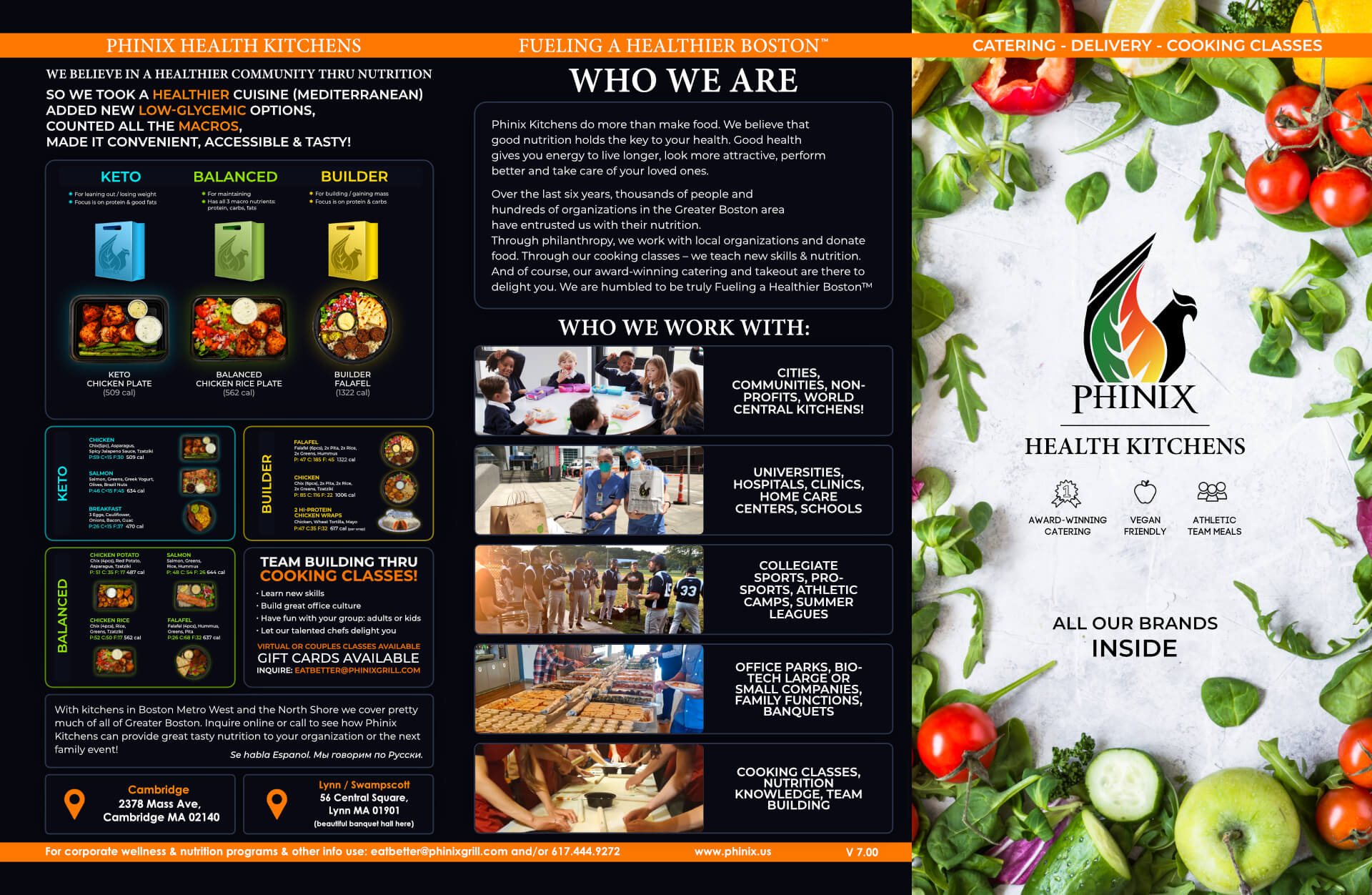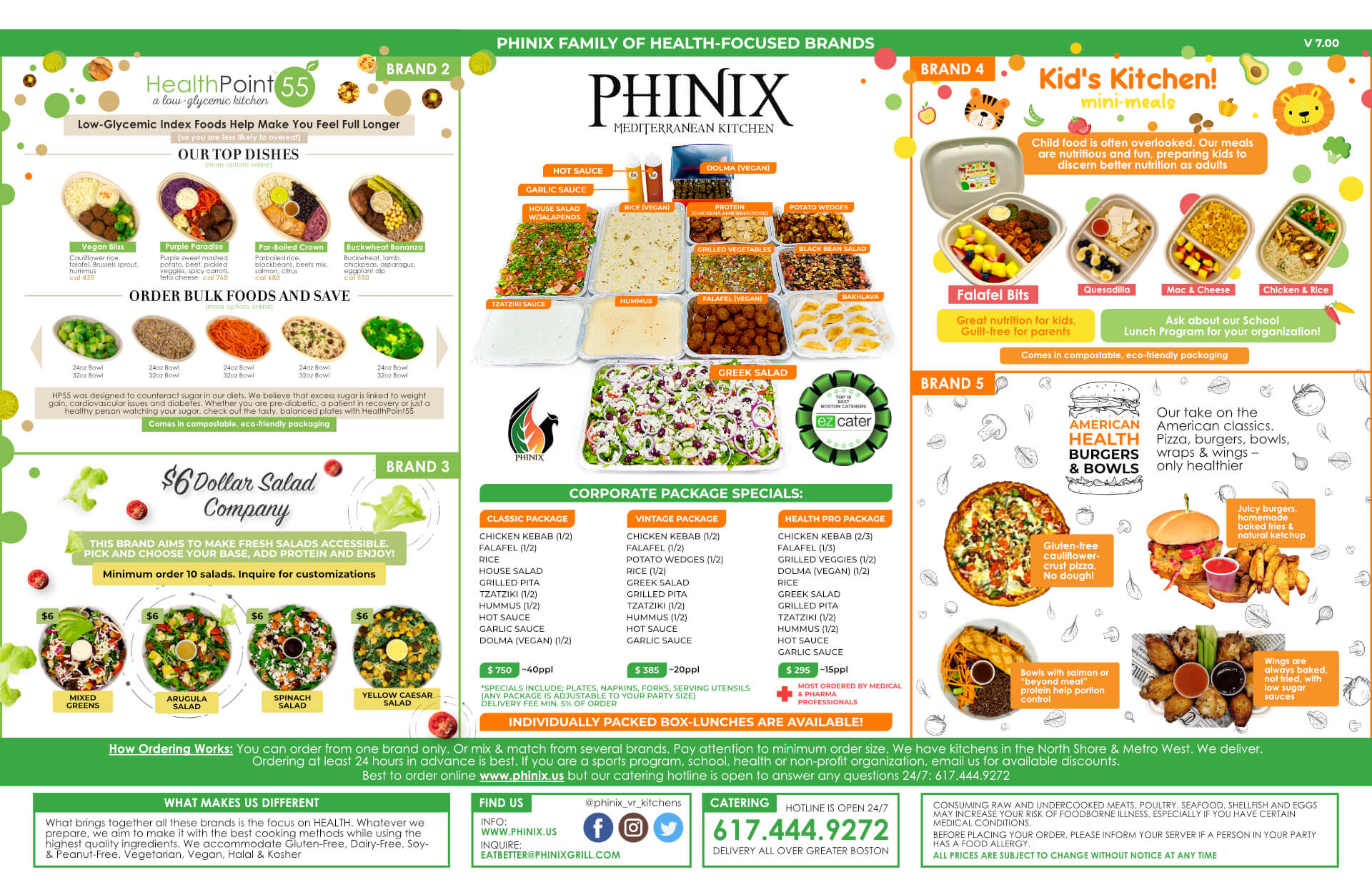 Contact Us and We'll Respond Lightning Fast!