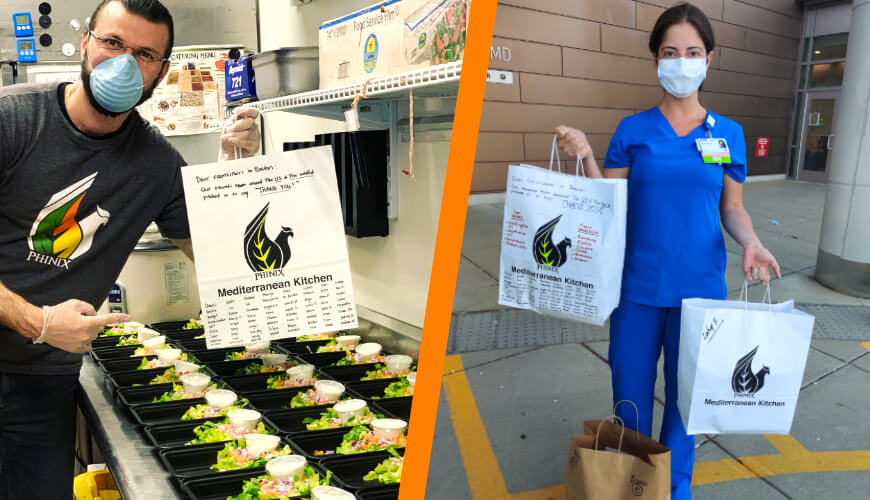 Covid Has Made Us All Actually Busier – Now it's All About Food Convenience!
Not having to drive to work – for those of us fortunate to have remote jobs – promised more time to ourselves. The reality is different. Constant Zoom calls, homeschooled kids, and reduced physical activity have added new challenges to the daily routines.
We conducted a (unofficial) poll among our customers – millennials, busy moms, and professionals and learned that when it comes to food, price and quality are important but convenience is a new rising desire.
Many people know how to cook – but prefer to do so only at their leisure, not because that is the only way to get a meal. However, there are tradeoffs when you start to cook at home – ingredient purchase, prep effort, time of cooking, and clean up. Ordering takeout or delivery is much more desirable, because it frees up valuable time for loved ones, or self.
The question is how to make regular deliveries, be it meal kits or plates, not break your bank. We have looked at national ready-to-eat meal kit companies, DIY meals such as Blue Apron, deliveries from Whole Foods, and orders from aggregators such as Grub Hub and DoorDash – they all share one characteristic – INEFFICIENCY. And that gets passed along to the consumer in the form of higher prices.
Some are inefficient because of packaging waste (BlueApron), some are because of convoluted delivery routes (DoorDash), and some will mail you frozen plates that taste like rubber no matter how much you heat them up. (We won't name them)
So what is the solution? We think the key is being locally-focused, and narrowing the cooking windows.
Most people tend to eat lunch between 11-1pm and dinner between 5-7pm. Thus our virtual kitchen is open just those precise hours, not burning the stoves any more than needed. The result, our cost efficiency is higher and we are able to pass the savings to our customers – for example, the entire $6 Dollar Salad Company menu is made accessible because of that. These are high quality, fresh, healthy salads that would cost $13+ in a main street kitchen. But we are able to cut out all that inefficiency and pass it to our consumers.
So if you are in the Greater Boston area and are looking for a convenient and accessible food delivery/pick up option that won't break the bank, check out our virtual kitchens!