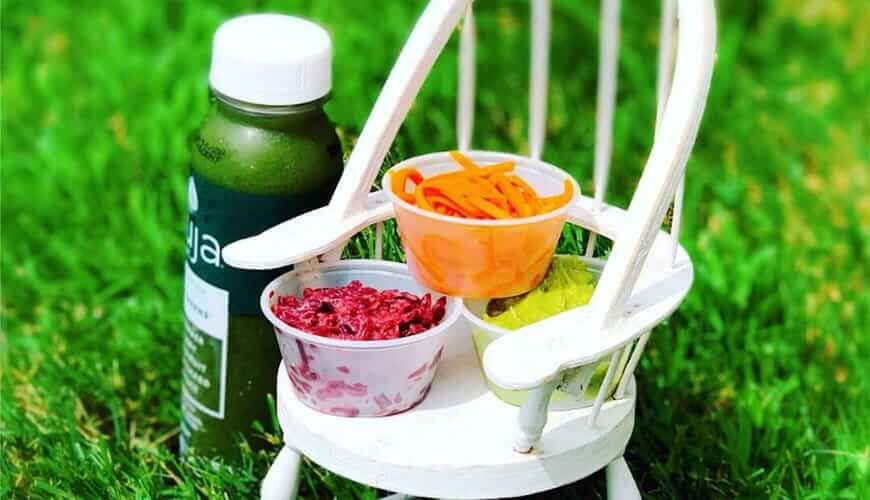 Virtual Kitchen Could be One Solution for Child Hunger.
Food (and the world as we know it) is being disrupted. A virtual kitchen is a real kitchen – it doesn't cook pixels – but it is superior model for mass food production. A virtual kitchen allows various brands, as distinct as Vegan Burgers or Healthy Organic Quinoa Bowls, to come together and operate out of one or several specialized locations.
This improves:
sanitation

quality control

employee safety
Also, with non-contact pick up or delivery-only, it brings down the cost of production. This last nuance is extremely important if we consider food insecurity and child nutrition in underprivileged communities.
The economics of virtual kitchens are superior. They don't need to be located on Main Street, there is typically no serving staff and food waste is minimal because of no walk-ins. All these savings are passed on to the customer. This is how it is possible to make a salad bowl cost $6 dollars! A 32oz bowl filled with fresh greens, veggies and avocado! Or make nutritious plates for children that range $4 and lower.
Food insecurity is a major issue and it will require many players, such as World Central Kitchen, working together and even policy on the federal level. However, with all the unfortunate disruption happening on the food landscape, there is a silver lining that new food operation models will allow for greater access to higher quality nutrition than pre-Covid!